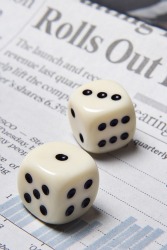 Trading in binary options is a relatively new type of trading that individual investors can get into. It was around a couple of years ago that binary options became readily available to individual investors to get into. Prior to that, investors need to hire a middle man who deals in binary options in order to trade and invest into this instrument.
What Is It?
Binary options are considered as short term but high yield investments. It is a type of option where the payoff comes in a form of a fixed amount or asset or nothing at all. The two main types of binary options used are the cash or nothing binary option or the asset or nothing binary option. It is called as binary options in that there are only two possible outcomes to investments. Binary options are also known as Fixed Return Options or FRO's, digital options and all-or-nothing options.
Binary Option Trading Benefits
Binary option trading provides certain benefits for investors over other traditional option trading instruments. One of them is that it is relatively simple to understand and use. Next, binary options can provide higher returns for investors within a short period of time. Since binary options provide a fixed return, investors can easily determine their potential return of investment and therefore more effectively determine the risk over reward in their investments.
Binary Option Characteristics
There are certain differences between traditional and binary options. Traditional options are usually contracts that a buyer pays for in order to have the right to buy or sell a certain asset at a given price. A binary option contract on the other hand that traders buy to have the right to get a fixed return or nothing at all depending on whether the underlying asset ends up below or above the strike price. In short, a binary option gives traders the right to a fixed return on an asset instead of having the right to buy or sell an asset at an stated price.