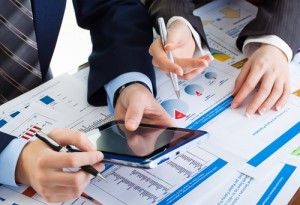 Getting into the trading game can both be difficult and challenging for many novice traders. The lack of experience and the way the market moves can put them in a position to fail if they are not careful or even strong-hearted. There are several common obstacles that most beginner traders often face. Here are just some of them.
Too Much Information
We live in a world where information is king. But then again, it can also be a curse because there is just too much information to go around. In the case of beginner traders, it can become overwhelming to the point of confusion. Information coming from different sources can sometimes cause many inexperienced traders to take positions that will lead them to losses. It can also confuse them when making decisions. It is important for beginner traders to limit the information they receive to only those they consider factual and trustworthy. They also should know how to determine and separate between the useful and the useless information they receive.
Lack Of Capital
Going into the trading game requires money, whether you dabble in equity trading or in the forex and futures markets, having the necessary capital is essential. Many beginner traders fall into the trap in getting into the game without sufficient capital. This can be a disaster, especially for equity traders. The SEC for example, has a rule that requires day traders to always maintain at least $25,000 in their accounts at all times. Going below that limit can set severe restrictions and limitations to how traders can execute trades. Many novice traders are forced to give up or let go of their positions simply because some have failed to maintain it when they first started.
Wrong Timing
Successful trades are all about timing. Many first-time traders can make the mistake of entering the market at the wrong time. Their first trades can lose money because of one case of wrong timing, no matter how favorable the conditions may be based on certain strategies. There are also times when certain strategies may not be as effective as they were before. This can also contribute to the losses along with novice traders getting into certain markets at the worst possible time.