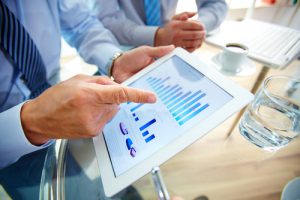 Many people are fascinated with stock market investing. There is this common notion that investors can strike it rich investing in stocks. But the fact of the matter is, this is rarely true, unless you have the knack for investing in the right stocks. Although there are opportunities to become rich while investing in stocks, there are also certain risks involved. Investing in the stock market does not ensure you of profit. But if you wish to try your hand in this type of investment, there are some things you need to do to prepare you for what's ahead.
Define your investment goals.
Before you start making decisions to buy stocks, it is important that you  have certain goals that you need to accomplish. Establish set goals on what you wish to accomplish in your first foray into the stock market. It will serve as your guide whenever you need to make the most important decisions. It will also serve as your basis whether you need to do more or to do less. Having set goals will help provide you with direction and a target or mark that you need to reach. Without any goals, your stock market entry will not go anywhere, since you do not goals to accomplish.
Learn what you are getting into.
Just like any other investment, you need to learn how the stock market works and how you can make money from it. Simply relying on hearsay will not get you anywhere. You need to have a better understanding of how the market works and what affects stock prices. These are but a few of what you need to know before you ever start your first stock investment. Your understanding of the market will enable you to make the right decisions, which will eventually help you make profitable stock investments.
Determine your tolerance for risks.
Another important thing to prepare for before you start investing in the stock market is to determine your tolerance for risk. Be aware of your level of comfort when taking certain risks. Know your limits when it comes to risk, since you will be encountering a lot of them in many of your decisions in the stock market. Know when you need to move forward or when to fall back with regards to the risk you will be taking. This way, you will not end up risking more of your investment that you really can afford.